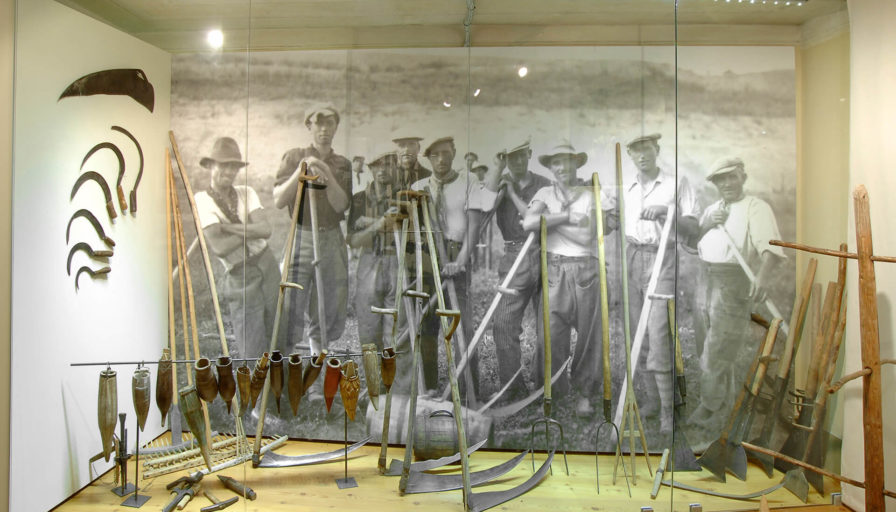 The Ethnographic Museum of the Province of Belluno and the Belluno Dolomites National Park is located in the town of Cesiomaggiore. The Museum has an important collection of objects, documents and images that illustrate the daily life of the rural population of Belluno.
There are 18 different exhibits that aim to explain and preserve the heritage of this area. Inside the museum, visitors can view handicrafts, agricultural tools and traditional clothing and learn about local proverbs, riddles, stories and songs. The library contains volumes and documents about popular culture, rural architecture and local Belluno history.
The collections are housed in a 19th-century country villa, which belonged to the family of Count Avogadro degli Azzoni. Since 1997 the museum boasts a spectacular rose garden with over 300 varieties of ancient roses. The rose plants have been transplanted from the gardens of private homes, villas and churches across the province of Belluno. This museum is considered to be a regional pilot project among other ethnographic museums for its research activities and initiatives that promote local heritage.