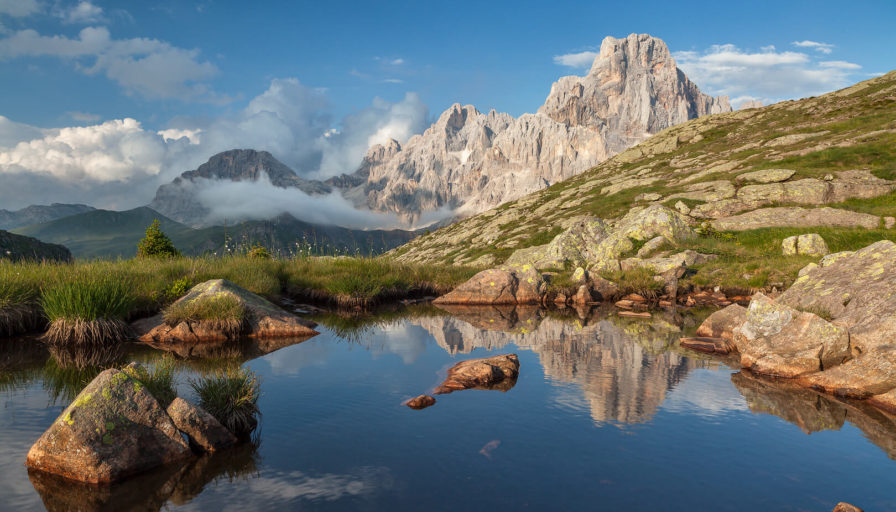 On Saturday June 19th, the Lucia De Conz Foundation is pleased to host Alessandro Gruzza, nature photographer and author of the two remarkable books, "La Voce delle Dolomiti" (Voice of the Dolomites) and "Tu sei Nature" (You Are Nature).
"La Voce delle Dolomiti" is a collection of 88 photographs that celebrate the magnificence of the Dolomite Mountains. Alessandro Gruzza worked for five years to complete the photo book and spent over 300 days in the wilderness capturing its remarkable beauty, documenting unique encounters and listening to the voice of nature.
"Tu sei Natura" allows its readers to experience an inner journey and connection with nature – a powerful source to draw from to live a special life.
During the presentations on June 19th, Alessandro Gruzza will share his story and present both books through images and videos.
To meet the author and see his beautiful photographic work, please join us at the Foundation for one of the following events:
11:00 am: presentation in the multimedia classroom followed by a light lunch for participants and author. Limited seating available, reservations required at Eventbrite.
2:00 pm: outside presentation on the grounds of the Foundation. In case of rain, the event will be held in the Foundation's 'stalla'. No reservations required.
Both events are free and open to the public.
The presentation will be held in Italian, but Alessandro Gruzza speaks English and will be available to our guests at the end of his presentations for questions.