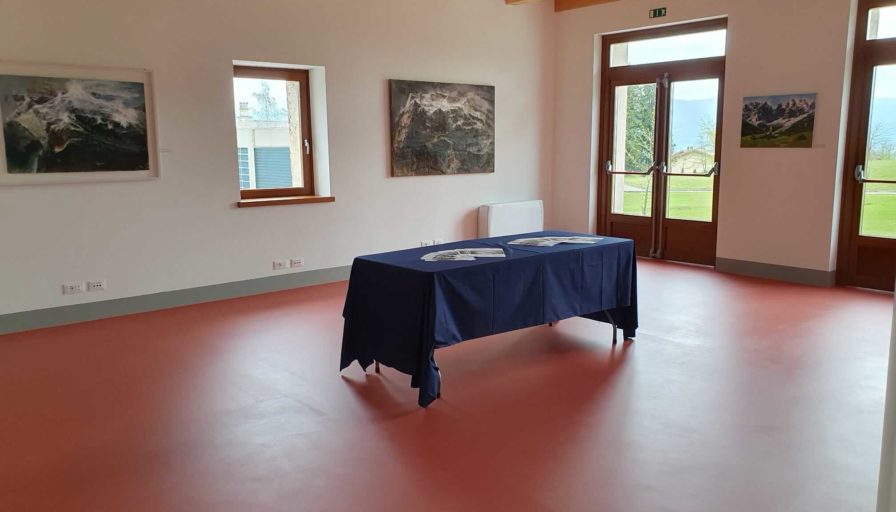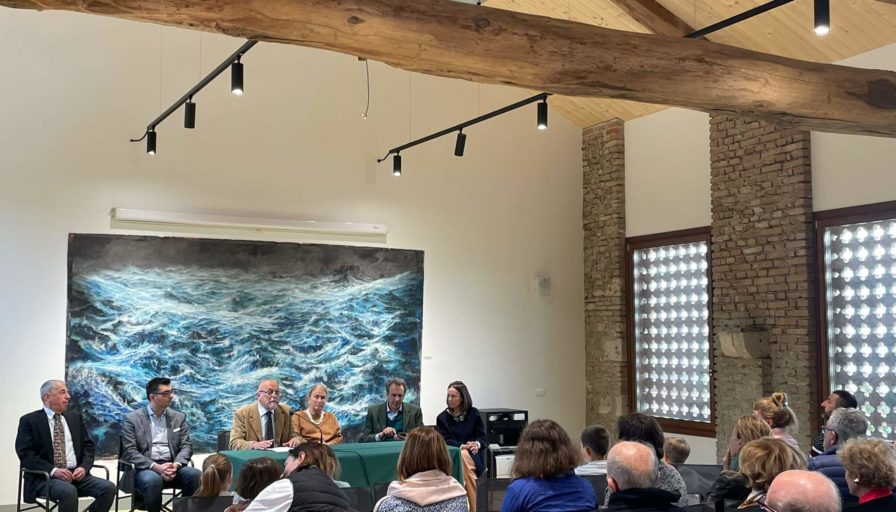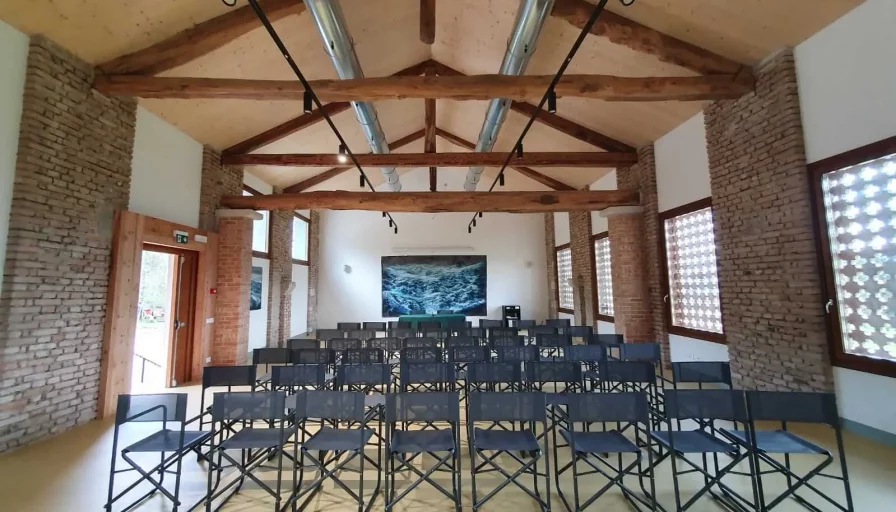 03/05/2023
On Saturday April 22, 2023, we inaugurated Casa Coste's three new multipurpose rooms in the company of our friends, local authorities and the press. The year-long renovation transformed an old barn and classroom into three beautiful spaces that retain many of the original architectural elements yet are equipped with modern technology, so that any type of course, workshop and event can be held in these facilities.
The two classrooms – Palmar and Piave – on the ground floor are ideal for groups up to 20+ people while the larger multifunctional hall Pizzocco can hold 80+ guests. All spaces are available to companies, associations, schools and organizations looking to organize courses and conferences in a setting surrounded by the beauty of the Dolomite mountains and nature.
The first event in Casa Coste's new spaces is the exhibition 'Imagined Landscapes' – a collection of 12 works of art by artist Francesco Santosuosso, an internationally recognized painter and professor of art. The exhibit runs until Sunday, May 21, 2023 and can be visited by scheduling an appointment in advance. After the exhibit, Casa Coste will be home to two painting courses during the summer months.
In addition to our meeting spaces, the Foundation has an elegant villa and traditional Italian farmhouse that can accommodate 30 people overnight and a dining hall that can prepare meals for guests.
Over the next few months, the Foundation will host Florida International University, Chamber Music Dolomiti, professors and young musicians from all over the world who have chosen to come to San Gregorio for lessons and masterclasses of the highest level.
For information about reserving one of our new spaces, simply contact us by e-mail or by telephone at + 39 0437 194 8065.