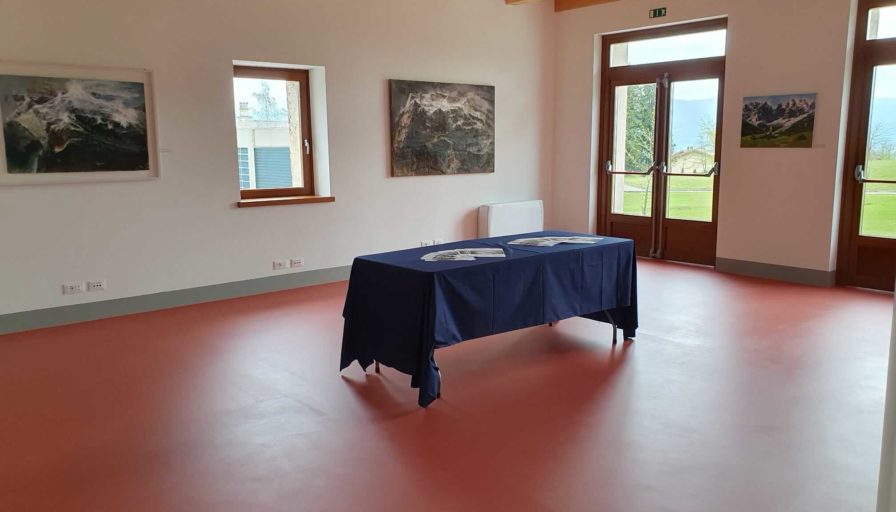 03/05/2023
In the three, newly renovated classrooms of the Casa Coste building, the Lucia De Conz Foundation presents artist Francesco Santosuosso's exhibit 'Imagined Landscapes', an installation open to all, free of charge, from April 23 to May 21, 2023.
The dramatic landscapes of the 12 paintings in this exhibition remind visitors of the 20th-century local pictorial tradition, which placed the panoramas of the Belluno valley and its peaks at the center of artistic experiments as seen in the artwork of Luigi Cima, Pio Solero and Toni Piccolotto.
Francesco Santosuosso – also Architect and Professor of Illustration at the European Institute of Design in Milan – will return to the Foundation to teach the second edition of our 3-day mixed technique painting course from September 8 – 10, 2023.
Workshop registration is open until July 31, with a discounted price for those who enroll before June 15, 2023. The course is sponsored by the Belluno Dolomites National Park Authority.
The 'Imagined Landscapes' exhibit runs until Sunday, May 21, 2023 and can be visited by scheduling an appointment in advance; just contact us via email [email protected] or at 0437 194 8065.